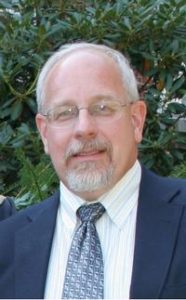 The last 2 weeks in western NY the weather has been a roller coaster ride from frigid with snow to spring like with rain. Every 3 days we go back and forth from winter to spring, back to winter and back to spring…. If you live here you understand! There is no consistency.
The Lord speaks of our lives, especially if we are followers of Jesus by faith, as having consistency. Volatile changes from one extreme to another are not a good thing. Ephesians 4:13-14 state, "till we all come to the unity of the faith and of the knowledge of the Son of God, to a perfect man, to the measure of the stature of the fullness of Christ; that we should no longer be children, tossed to and fro and carried about with every wind of doctrine, by the trickery of men, in the cunning craftiness of deceitful plotting." The mark of Christ in our lives is to bring stability of belief, practice, and even feelings and emotions.
Jesus is rock solid and consistently the same day after day. He is nothing like the up and down weather or the up and down heart we have. He is the stability we need. Have you entered into a relationship by faith in his death and resurrection to forgive your sins? If so have you by faith trusted Him to bring stability into life that can be fluid and chaotic? I really hope you have as Jesus will make all the difference when He is our rock!
God Bless,
Pastor Charlie Robertson